Steve Smith - Guitar, vocals
Steve Smith is a Milwaukee singer/songwriter who has performed a variety of musical styles ranging from folk/rock, to choral music, to jazz and pop standards.   As a guitarist, Steve has lately been working on perfecting his technique as a swing rhythm guitarist to accompany his vocals.  He is particularly interested in learning and performing the music of Django Reinhardt.  Freddie Green is another great influence.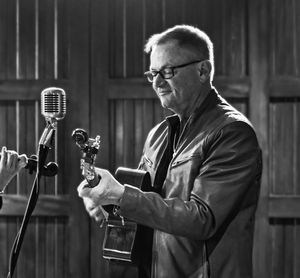 Linda Binder - Violin, mandolin
Linda Binder performs actively in Milwaukee and Chicago on both violin and mandolin.  After working as a violinist with the Omaha Symphony, and continuing to pursue orchestral and chamber music work and study in NYC, she took a left turn into the world of improvisation.  These days she's enjoying playing jazz, free improvisation, and other contemporary styles as well as indulging her interest in Brazilian Choro music.